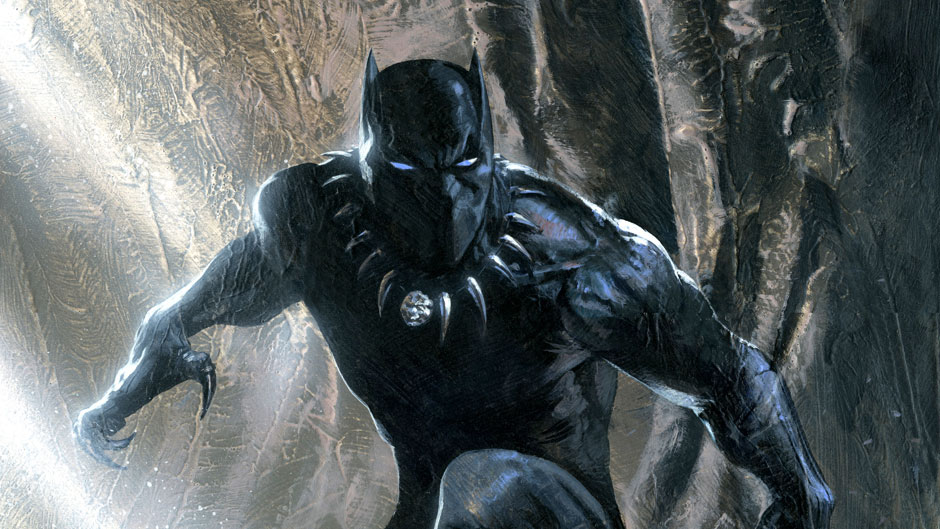 via Marvel
It happened. Marvel Studios boss Kevin Feige just revealed the upcoming film slate for the Marvel Cinematic Universe. There are a ton of superhero films coming out in the next six years including both Marvel and DC. Alongside Avengers: Age of Ultron and Batman v. Superman: Dawn of Justice, we're going to get lesser known heroes like Captain Marvel and Shazam. But I wanted to focus on one movie. That movie is Marvel's Black Panther.
Who the hell is Black Panther and why does he look like Batman that forgot his cape at home? As a casual comic book fan, those were the questions I had in mind when I read about the news. Honestly, I was a little skeptical about this whole Black Panther guy. He just doesn't look that cool. And from what I understand, what makes him cool isn't even that interesting. He has claws? Not the claws that shoot out of your hands Wolverine style but claws that remind me of bad Catwoman cosplayers. I mean, what?
After having a chat with a friend that seemed genuinely excited for the upcoming film starring Chadwick Boseman, who played James Brown on Get On Up, I decided to give the Black Panther a shot. From first impressions and light research, I'm not entirely convinced he's a film-worthy hero but let's see what the Nubian Prince has to offer. That's why I'm going to read the entire run by writer, Christopher Priest, starting with Black Panther Vol. 3, Issue #1. I'm also going to write short reviews of each issue. Because, you know, comic books.
I'll write you from Wakanda.